In 2005, Penguin celebrated 70 years of publishing high quality books for a wide audience at affordable prices. Marking the anniversary, the UK's Independent newspaper said: "More than any Education Act, Penguin redesigned the intellectual landscape of Britain," and The Times declared: "In its three score and ten, the cheeky Penguin has achieved more for the uplift of the British mind than even the leviathans of Oxbridge."
In publishing terms, it was a year as strong as any in Penguin's proud history. Our authors scooped a string of major awards: a Pulitzer Prize (for Steve Coll's Ghost Wars), a National Book Award (William T. Vollman's Europe Central), the Whitbread Book of the Year (Hilary Spurling's Matisse the Master) and the Financial Times & Goldman Sachs Business Book of the Year Award (Thomas Friedman's The World is Flat).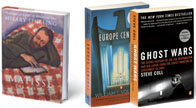 And it was also a year when Penguin put a tough 2004 behind it and looked forward. In its seventieth year, an impressive publishing performance ensured it had an average of two New York Times bestsellers and a UK top ten bestseller every week. In 2005, Penguin made its biggest ever investment in new talent, publishing more than 150 first-time authors in the US alone. It also built on its reputation for innovation, launching new book formats and enjoying rapid growth in online sales, online book clubs and podcasts. At the same time, it moved ahead in newer markets like India and China, publishing its first books in Hindi and acquiring worldwide rights to one of China's most popular authors. And it made room for all those investments with a series of actions to reduce costs and become more efficient.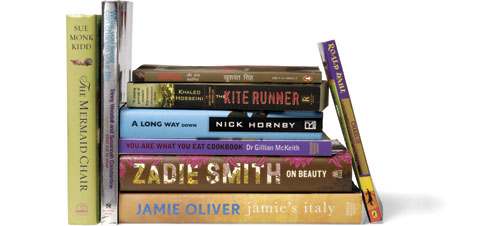 Above: Penguin had a fantastic bestseller performance in the US and UK in 2005, with 129 New York Times bestsellers and a 66 week run for Khaled Hosseini's The Kite Runner. In the UK, Penguin had 54 titles featured in the top ten in 2005, with 12 titles making it to the number one spot.
Book publishing is not an easy market - it faces pressure from secondhand books, price discounting and the internet. But Penguin marked its 70th birthday in style, beating off world-famous brands from all industries to be named British Brand of the Year. With the power of its brand, the talent of its authors and its commitment to creativity and innovation, the world-famous bird is in good health.